Camping Amenities
Campsites all have electrical and water hookups
Camper rental (limited availability) are $75 plus tax per night 
Bathhouse offers 6 shower stalls, 6 bathrooms, and 4 sinks total
Handicap equipped – Heated
Smoking is

 

not

 

allowed in any campground building including barns, bathhouse, hay barn, and tack office
A dump station is available
Most campsites are nestled along the creek near the barn
Pet friendly, dogs are welcome, but

 

must

 

be on a leash in the campground. Dogs must have rabies shots up to date and proof must be provided.

 

No aggressive dogs

.

 

Children 10 and under in age

 

must

 

be attended by an adult in the barns. Children 16 and under are

 

not allowed

 

to drive ATVs, golf carts, or any motorized vehicles on premises.
Proof of Coggins

 

must

 

be provided for equines
No stallions allowed on premises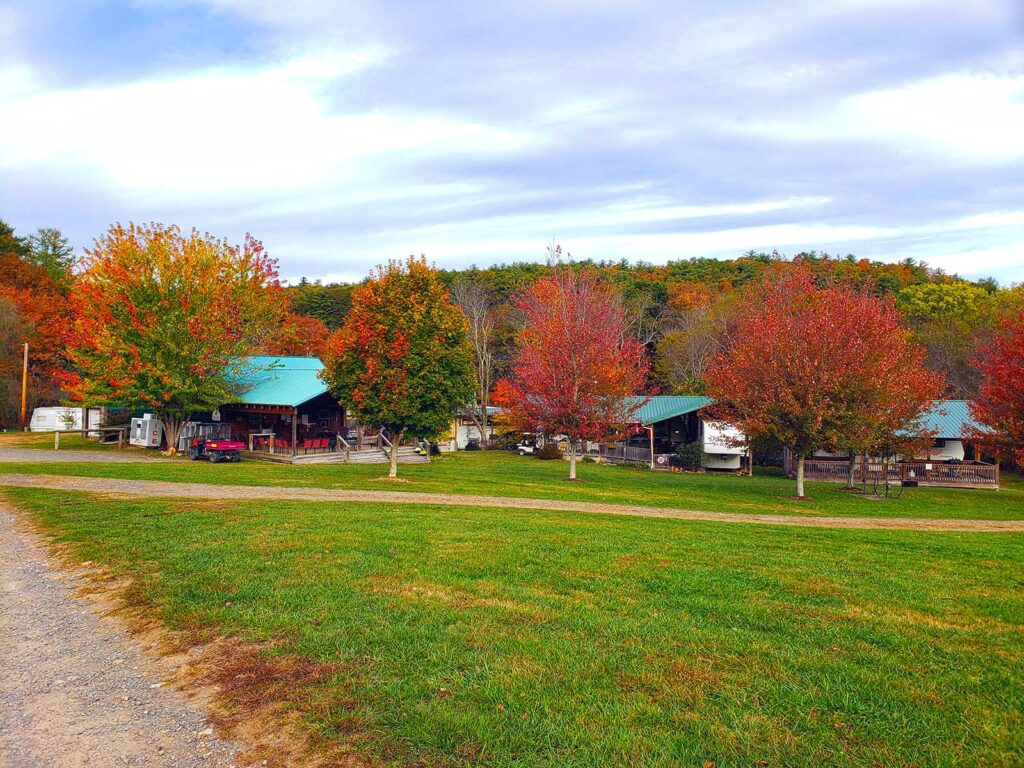 Pricing
$30.00 per trailer each night with water and electric hook-ups.
$5.00 for day parking per rig. $5 per person for day parking during a holiday or event.
Tax may apply
Deposits are $50.00 per site. The customer has to give a notice of 10 days before date of arrival to cancel. If 10 days notice of cancellation is given, the customer will have to the end of that year to use the $50.00 deposit. Deposits are not refundable.
Holiday's are to be paid in full within the 7 days before arrival date. Holidays are considered 3 days before and the 3 days after the date of the Holiday or a scheduled event. PayPal is now available.
PayPal, checks, cash, or credit cards are accepted.
Shelters with decks are available for YEARLY LEASING: when available
Call/Text for more information (276) 237-2600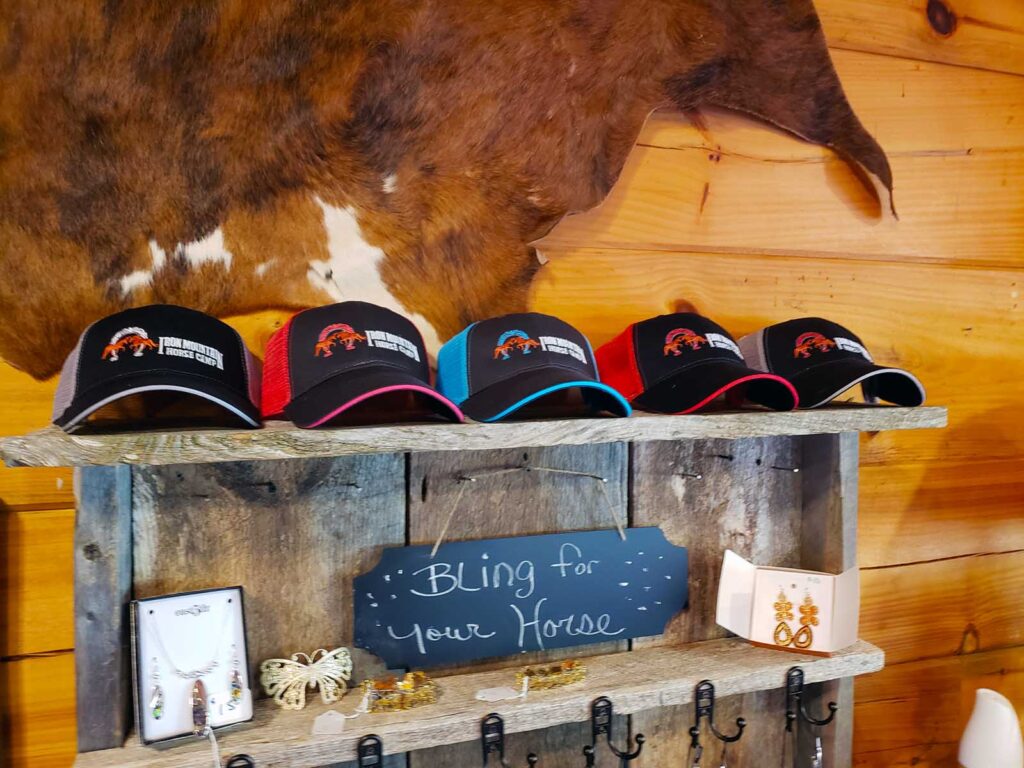 Horse Facilities
Our Barns
Our 2 barns are 109′ x 68′ metal pole barns containing 78 – 12′ x 10′ boxed stalls fresh with shavings when you arrive.
We ask that you pick stalls daily. If you would like us to pick your stalls, it is $10 daily per stall. If you would like us to strip your stall at the end of your stay, it is $15 per stall. Stalls must be stripped at the end of your stay.
Shavings are provided for every 5 days. A wash bay is provided for horses. There is a tack room that is located at the entrance of the barn, which is open to anyone.
Pricing:
Each stall is $20.00 per night.
Daily stall cleaning is available for $10 daily per stall
Stall strip at the end of your stay is available for $15 per stall
Stalls are bedded with shaving on arrival. Extra shavings may be purchased at $15.00 per scoop. If you have a stall for over 5 days, you will have 1 free scoop of shavings provided for that stall.
Tax may apply
Hay can be purchased at the camp for $8.00 a bale.
We're sorry but we do not have horse rentals.
Tack & Supply
Trail Supplies
Saddles and pads
Sheets Saddle Slickers
Grooming Products
Breast Straps
Halters
Ice
Firewood
Reins
T-Shirts
Hats
Boots
Snaps and clips
Salt on a rope
Leather conditioner